On sale
A 2-minute saliva test to screen for kidney problems in cats. Kidney-Chek is so easy you can complete the test in the comfort of your own home!
Detecting kidney disease earlier in pets, and providing proper treatment, can double their remaining lifespan.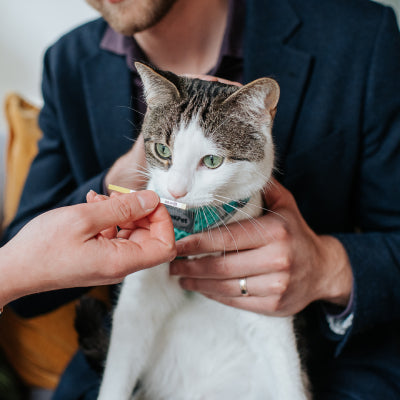 Are Routine Kidney Screenings Out of Reach?
If you could add a year, two years, three years, or more to your cat's life for just $20, would you do it? Imagine a world where getting to spend more time cuddling, stroking, and making memories with your faithful companion costs less than your daily lunch order. Kidney-Chek puts the power to potentially save your best friend's life from deadly kidney disease within your grasp. 
Using a Kidney-Chek Test is as Easy as 1, 2, 3
Step One
Swab the inside of your cats mouth. No need for messy urine strips. Kidney-Chek uses your cat's saliva.
Step Two
Wait two minutes.
Step Three
The color that appears on the swab determines the levels of urea in your cat's saliva, and thus their their severity of risk.
Early detection with Kidney-Chek can give your furry friend the happy, healthy life they deserve.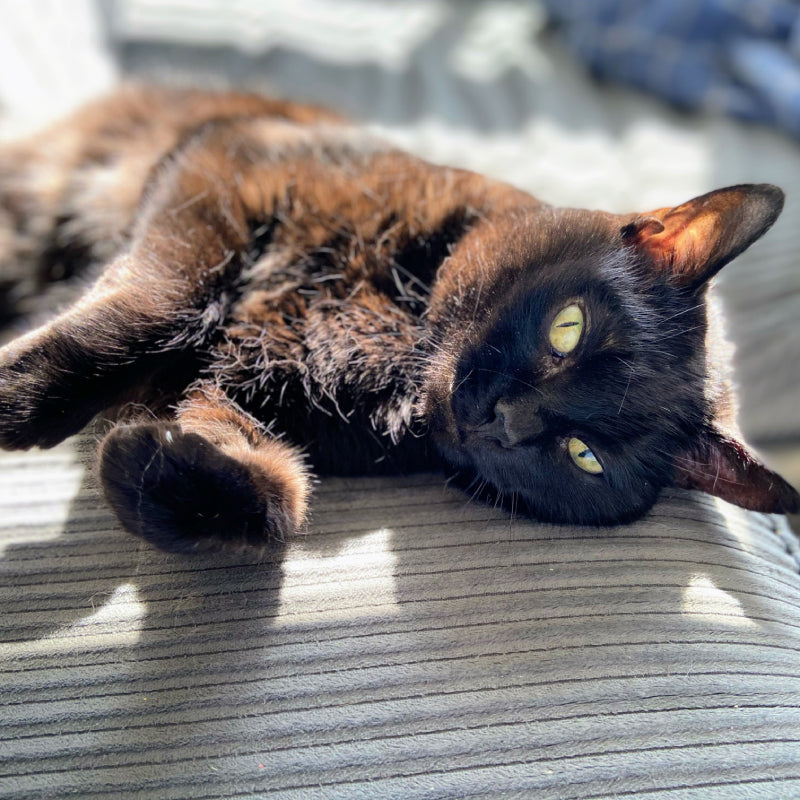 Your Cat Has a Higher Risk of Undiagnosed Kidney Disease if They...
Are seven years old and up
Do not see a vet regularly
Are on medication for hyperthyroidism
Are on non-steroidal, anti-inflammatory medications for pain management
Are showing signs of kidney disease, such as frequent urination and increased thirst 
Don't let financial burdens compromise your cat's well-being. Take action now—test your cat for Chronic Kidney Disease and get ready to add years worth of happy memories onto your phone's camera roll.
Here's What Others are Saying About Kidney-Chek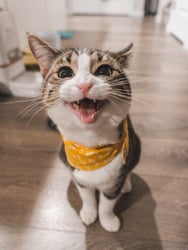 I highly recommend using Kidney-Chek for your pets. The test was quick and simple to use. It detected my cat's kidney disease before she had any symptoms! I was able to get a prescription diet and supplements from the vet which will lengthen and improve her quality of life.
Tessa Smith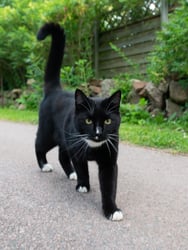 I used a Kidney-Chek test strip on my cat after I started reading about how common kidney disease is in cats and the experience brought me peace of mind. I talked to my vet about the test during my cat's annual and she thought it was a good product too.
Kurt Vongrad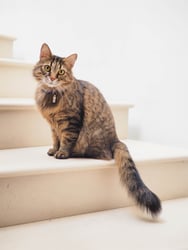 Being a healthcare professional, I know how important it is to catch chronic illnesses early. I love this rapid test, it gives me a good idea of how my cats are doing.
Kate McCalla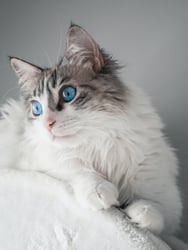 My cat has been having ongoing kidney problems that we, along with his vet, monitor. We tried this testing strip in between vet visits and they proved totally reliable. It was super easy - just put the stick between the cat's gums and cheek - wait a minute or so then remove and wait for the colour change at the tip of that strip. It saves vet bills and travel and we know exactly how our little guy is doing. I highly recommend this strip.
Marion Albergo